Hail Information




What actions to take after a Hail Storm
•   Don't Be Victimized Twice, if a hail storm strikes, don't go out in the storm to try to protect your property. You could be

–   

injured.
•   Download RMIIA's "Hail Damage Fraud" brochure.
•   Evaluate the damage.
•   Check plants, shrubs and trees around your house. If they are stripped of their foliage, there is a likelihood that your roof

–   

is damaged. You should also check for roof damage if patio covers, screens or soft aluminum roof vents are dented.
•   Check your car for dents and broken or cracked glass.  This would be a sure indication of roof damage.
•   MHEC is at your disposal in assisting to take immediate steps in protecting your property from further damage.
•   MHEC will cover any broken holes in your roof, sky lights, windows, and doors so that no water can enter and damage

–   

your home's interior.
File your claim
Helpful hints from MHEC on insurance coverage and fraud from roofing companies out of state:
•   Comprehensive insurance is optional, but if you live in a hail prone area, the insurance industry recommends this

–   

coverage.
•   Call your insurance agent or company as soon as you notice damage.  Practically all homeowner's policies cover hail

–   

damage.
•   Save receipts for what you spend and submit them to your insurance company for reimbursement.
•   MHEC is capable to ascertain if you have hail damage to your roof and qualified to address any issues with your insurance

–   

company representative.
•   Allow only MHEC and the insurance adjuster to get up on your roof. Each time someone walks on it, more damage can

–   

occur.
•   Be wary of out-of-town roofers who move into an area and set up shop following a storm.  Some have collected money

–   

from homeowners and moved on to the next storm location leaving unfinished work, unpaid employees and suppliers.


–  

This will leave homeowners responsible for those additional costs. It's a good idea to select a company with established


–   

credibility "BBB Accredited" and local references.  MHEC will meet all your needs and install your roof with confidence!

•   Impact-resistant Roofs: When building a new home or replacing your roof consider using hail-resistance roofing

–   

products. The insurance industry has an Underwriters Laboratory standard ranking, the UL 2218 standard. The standard


–  

has four impact-level designations that will help you compare products. Roof coverings that show the most resistance


–   

earn a Class 4 rating;   the least, a Class 1 rating.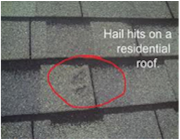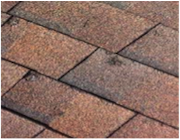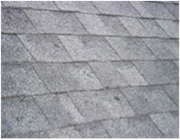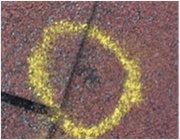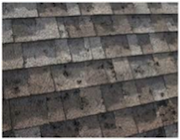 •   Insurance companies' adjusters paid for these dimensional and 3-tab hail damaged roofs. MHEC has seen hail and wind

–  

cause moderate to extensive roof damage as minimal as a few broken shingles to total destruction, including flat roofs,


–  

skylights, roof vents, siding and rain ware.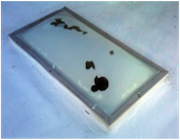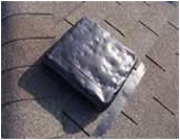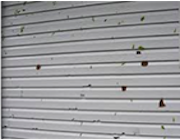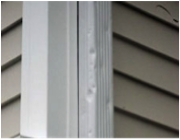 No Sales Men No Sales Pitch Fast Friendly Free Estimates
7050 W. 120th Ave Suite 205-A Broomfield, CO 80020
Providing exceptional roofing, water proofing, inspections, seamless gutters-downspouts-screens, rain ware, siding, fascia wrap, soffit, exterior painting, pressure washing and insurance hail-wind and catastrophe claims to the following Colorado Denver Metro Communities: Adams County • Arvada • Aurora• Brighton • Boulder • Broomfield • Cherry Creek • Cherry Hills • Commerce City • Denver • Eastlake • Edgewater • Englewood • Erie • Golden • Greenwood Village • Glendale • Gunbarrel • Henderson • Jefferson County • Lafayette • Lakewood • Littleton • Louisville • Niwot • Northglenn • Sheridan • Superior • Thornton • Wheat Ridge • Westminster • And More!