Preventative Roof Maintenance:
MHEC wants each customer to be educated and well-informed concerning your roofing needs. The following information is provided on the internet from many roofing manufactures and their ongoing effort to educate home owners about residential and commercial roofing.
Indication of Roofing Problems
Warning signs to look for if your roof is more than 15 years old, if you show evidence of the pictures below your roof has already begun to fail.
 Click on (1-9) to read additional information.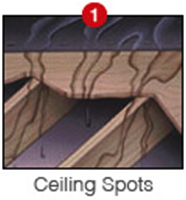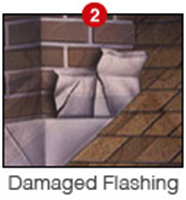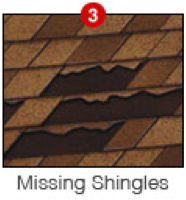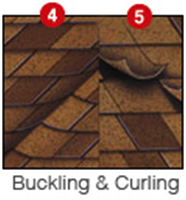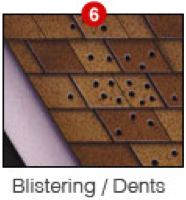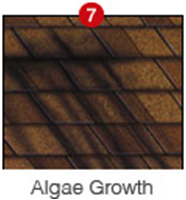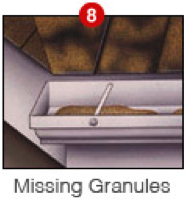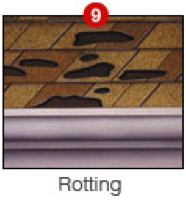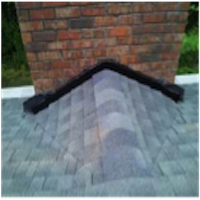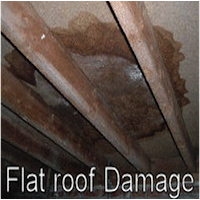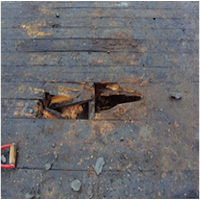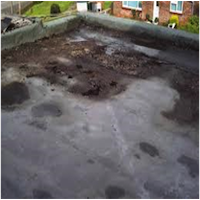 Chimney Cricket
This is a peaked saddle construction at the back of a chimney, preventing the accumulation of snow and ice to deflect water around the chimney.
Prolonging replacing your damaged roof can result in extensive and costly interior damage. Due to the frequency of Colorado severe storms, MHEC bi-annual roof inspections and maintenance can be effective in prolonging the life against those elements.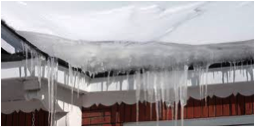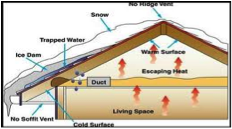 Ice Dam
Ice dams occur when snow melts near the ridge lines of warm roofs (roofs without adequate ventilation). As the water runs down the roof to the overhang, it cools and freezes. If the snow continues this melt and freeze process, an ice dam can form that can seep under the shingles, through the decking and into the house. This, of course, can cause serious roof leaks–even in freezing temperatures.
The best prevention to ice dams is a well-ventilated (cool) roof. Additional protection for your roof can be applied with an impermeable ice and water membrane. The membrane is installed on top of the decking, under the roofing material. Temporary prevention of ice dams can also be done through the use of electric cables along the eaves of the roof (where the dams usually form). However, new ice dams can form above the cables and still cause extensive damage.
No Sales Men No Sales Pitch Fast Friendly Free Estimates
7050 W. 120th Ave Suite 205-A Broomfield, CO 80020
Providing exceptional roofing, water proofing, inspections, seamless gutters-downspouts-screens, rain ware, siding, fascia wrap, soffit, exterior painting, pressure washing and insurance hail-wind and catastrophe claims to the following Colorado Denver Metro Communities: Adams County • Arvada • Aurora• Brighton • Boulder • Broomfield • Cherry Creek • Cherry Hills • Commerce City • Denver • Eastlake • Edgewater • Englewood • Erie • Golden • Greenwood Village • Glendale • Gunbarrel • Henderson • Jefferson County • Lafayette • Lakewood • Littleton • Louisville • Niwot • Northglenn • Sheridan • Superior • Thornton • Wheat Ridge • Westminster • And More!