Products We Use
In the past several years roofing manufactures have developed roofing products to be more proficient and affiant for Colorado's climate. There are now hundreds of products and colors to meet the precise needs of your home or commercial building, starting with products for the residential home which is susceptible to high winds and hail yearly. Asphalt shingles have become a more advanced product choice for the average consumer. MHEC will help you select the best product for your specific needs.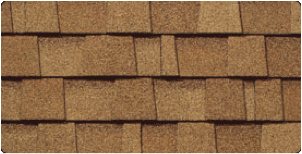 Laminate Composition Shingles
Economically cost affective long-lasting shingles that come in a broad range of colors.
Warranty: 30yrs – Lifetime

Class IV High Impact Shingle
Impact resistant shingles cost more; they pay for themselves over the long term. Class 4 roofs can save not only on monthly premiums, but costly deductibles. If you are able to avoid having to replace your roof due to future hailstorms, you will be able to avoid paying future deductibles that may double or triple over the next 35 year!
Warranty: 25yrs – Lifetime

Tri-Laminates
This replicated shingle design gives the illusion of a thick and rugged wood shake shingle with its authentic rustic appearance and lasting beauty!
Warranty: Lifetime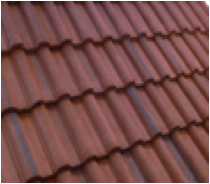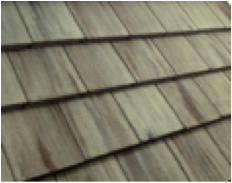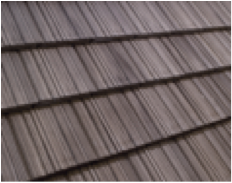 Concrete Tile
Concrete roof tiles are manufactured to high quality standards and are designed to provide years of protection. They are available in a wide selection of colors and profiles to enhance any architectural style; slate, double roman, and shake.
Warranty: Lifetime

Synthetic Roofing Materials
The innovational roofing product for Colorado residential homes!  This materials deep-grain texture surface has been crafted precisely to emulate the look of shake and slate roofs without the cost of maintenance or hazard of fire. Obtainable in a wide-range of colors, styles and design patterns, this product will add elegance to your home.
Warranty: Lifetime
Colorado Commercial & Residential Flat Roof Products
•  EPDM & Single-Ply Roofing: Ethylene Propylene Diene Monomer (EPDM) is an accepted product for low slope roofing applications. EPDM is a high-performance synthetic rubber compound that provides great protection for various projects. EPDM is also available in white to allow for a more heat reflective roofing system in Colorado.
•  TPO: Thermoplastic single-ply is a popular commercial Denver roofing product. TPO has gained industry acceptance for its many performance and installation advantages. TPO offers heat-reflective and energy efficient roofing, it displays exceptional resistance to ultraviolet, ozone and chemical exposure. TPO can be efficiently and quickly installed.
•  PVC: This is a single-ply roofing system that is durable and shows long term weathering capabilities. PVC roofing is cleaner, quicker, and more economical. PVC is able to withstand all elements.
•  Roof Coatings:  Henry asphalt roofing solutions are engineered to provide superior protection against the elements that are known to deteriorate roofs and cause leaks.  With Henry asphalt roof coatings, you can reduce the maintenance cost of your roof and extend its overall life and performance.
•  Cool Roof Reflective Coatings:  Henry cool roof reflective coatings protect your roof from the deterioration caused by the sun's heat and UV radiation – heat absorption, asphalt breakdown, and thermal shock from heating/cooling cycles. Henry cool roof coatings provide a highly reflective, seamless solar barrier, protecting your roof against the corrosive elements that lead to moisture penetration and damaging leaks. If left unattended for too long, roof deterioration will exceed the limits of normal maintenance, and lead to a costly roof replacement.  Henry offers four types of cool roof reflective coatings that can help you save money, energy and your roof!