Seamless Gutters
Rain ware 5" and 6" Seamless Gutters
•    Replacement
•    Repair
•    Reattaching
•    Sealing Leaks
•    Cleaning and Flushing
•    Custom sheet metal work as needed

•    Add a downspout
•    Move a downspout
•    Reattach a downspout
•    Downspout extensions
•    Remove a downspout
•    Gutter Screens

Homes in most areas of the country, rain gutters and downspouts are necessary to collect and divert away rainwater. Without them, water would wear away the soil around the foundation, creating inside and outside structural damage and likely leak into the basement, cellar or crawlspace.
Fascia board that is rotten can cause gutters to sag and pull away from the rafters.  Always insure your installer inspects for this defect.  Strong fascia board is significant in order to have a properly installed gutter.
It is essential that rain gutters and downspouts are measured, sloped and installed correctly in order to function properly.  Most roofs have flashing but if not a 1X2 or 2X2 piece of flashing needs to be installed for proper pitch and drainage.  Properly pitched gutter systems use a 1/6" of fall per 12" of run the entire length of the roof, ending with a downspout.  This assures proper drainage and flushing.
Downspouts need extensions to keep water running away from sidewalks, window wells, driveways and basements but can be directed to add extra water to grass, trees and gardens.


Application:
Hidden hangers are placed every 2ft on the rafters with the most efficient way to fasten your seamless gutters using proper screw size to ensure a strong hold.  This new advanced system far out ways the old obsolete spike and ferrule system.
Products:


Aluminum:
Pre-painted aluminum gutters come in 22-choices of colors and are anodized on the inside. Aluminum gutters have a pre-finish baked on enamel finish applied at the factory that is warranted not to peel or blister.
Galvalume Steel:
This product is 55% Aluminum 45% Zinc coating over a steel sheet with a 26 gauge/.018 thick pre-painted steel gutter system that is painted on the inside for rust protection and pre-finished baked on enamel finish applied at the factory that is warranted not to peel or blister available in 12-color choices.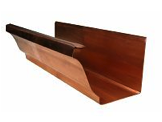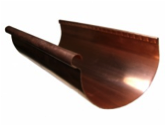 Copper Gutters:
Enhance and compliment your home or business with this timeless look of beauty and old world feel.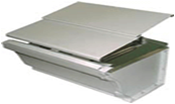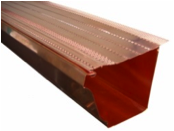 Gutter Screens:
MHEC installs LEAF screens to preserve the life of your Gutters with no more yearly Gutter cleaning!   Gutter screens and Gutter Helmets keeps gutters free of leaves and debris and allows rainwater to flow easily.
No Sales Men No Sales Pitch Fast Friendly Free Estimates
7050 W. 120th Ave Suite 205-A Broomfield, CO 80020
Providing exceptional roofing, water proofing, inspections, seamless gutters-downspouts-screens, rain ware, siding, fascia wrap, soffit, exterior painting, pressure washing and insurance hail-wind and catastrophe claims to the following Colorado Denver Metro Communities: Adams County • Arvada • Aurora• Brighton • Boulder • Broomfield • Cherry Creek • Cherry Hills • Commerce City • Denver • Eastlake • Edgewater • Englewood • Erie • Golden • Greenwood Village • Glendale • Gunbarrel • Henderson • Jefferson County • Lafayette • Lakewood • Littleton • Louisville • Niwot • Northglenn • Sheridan • Superior • Thornton • Wheat Ridge • Westminster • And More!